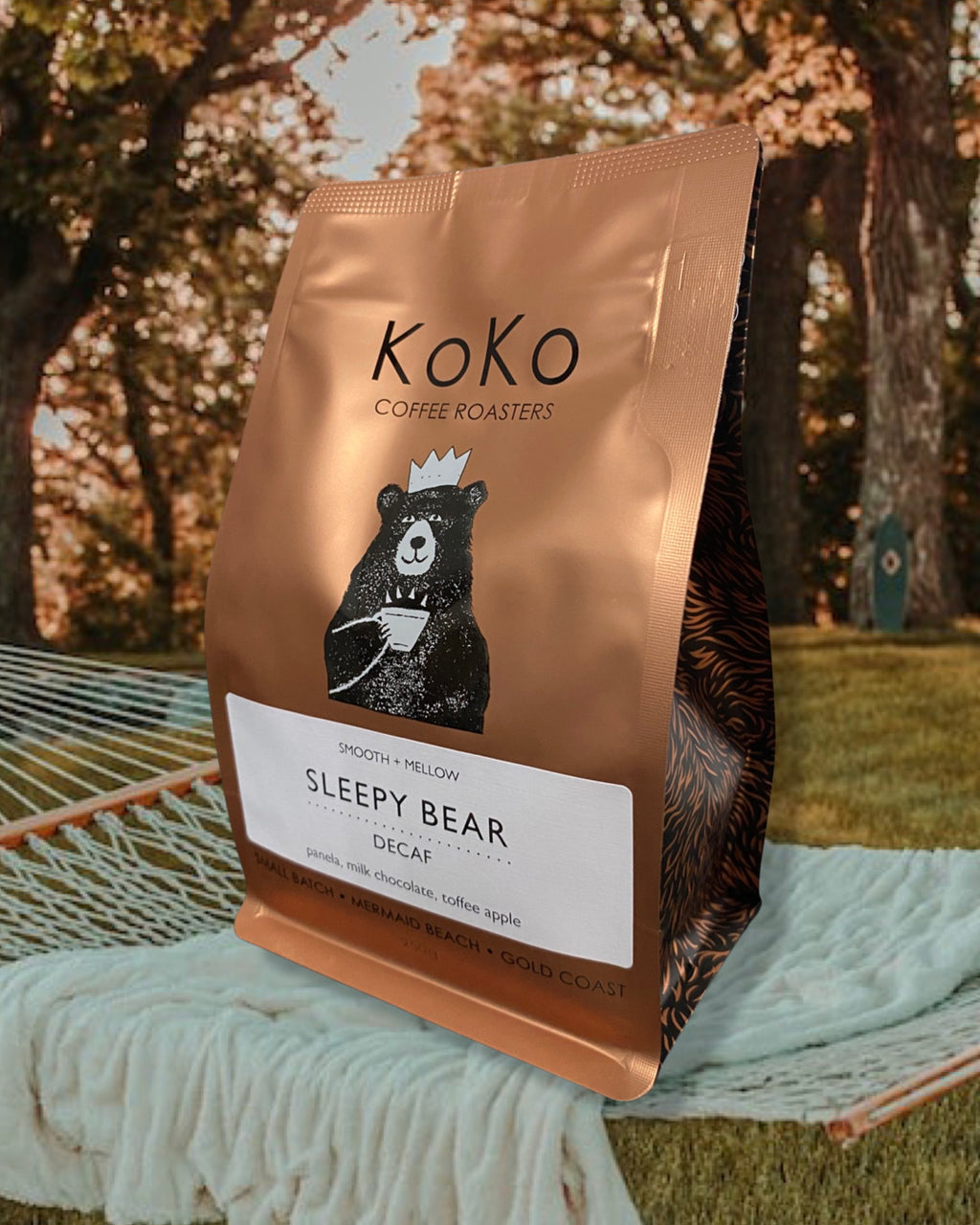 SLEEPY BEAR DECAF
TASTING NOTES
Panela, milk chocolate, toffee apple

ABOUT ME
Simply put - you can't tell it's decaf. It's a great tasting coffee.
Originating in Popayán Colombia, our Single Origin Sleepy Bear Decaf is naturally processed using Sugar Cane, a plentiful and complimentary crop of the region.
The process starts by fermenting sugar cane molasses to create ethanol then mixed with acetic acid, to create the compound ethyl acetate (E.A). When the coffee is received, water and steam is introduced to elevate its intrinsic moisture and swells the bean to facilitate the extraction of caffeine. The coffee then undergoes an E.A. wash to dissolve the caffeine followed by a thorough rinse of water and steam to clean the inner most portions of the bean.  The beans are then dried to the moisture content to which they had before the process. This gentle method, also referred to as Natural Decaf, ensures that the beans' cellular structure and flavour compounds inherent to its terroir and varietal are not compromised.
There's flavours of panela and milk chocolate with a toffee apple finish providing a cup without the buzz well worthy of your bucket list.